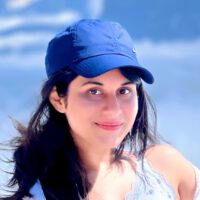 Maryam Anwer
PhD Candidate – DC12
I'm Maryam Anwer, a Pakistani PhD candidate immersed in the Horizon Europe SSBB project, living in the Netherlands. The Primary focus of my research lies in evaluating the impacts of novel oligosaccharides and antimicrobial peptides on the immune system, microbiome and zootechnical parameters of poultry.
As a microbiologist, my academic career began with a master's research in Drug discovery, where I delved into the antimicrobial effects of snake venom proteins to combat antibiotic resistance. So, it could be said that.
"From snake venoms to chicken wisdom, my journey mixes science and flavors to battle superbugs."
Besides my research, I'm a big foodie and music is my constant companion, providing the perfect soundtrack to my life.