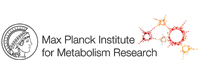 The Max Planck Institute–Metabolism Research (MPI-MR) is part of the Max Planck Society, which consists of 86 institutes and research facilities. The Max Planck Society is an independent, non-profit research organization that primarily promotes and supports research at its own institutes. The Max Planck Society is in the top 5 of the best Research Institutes in Europe and Worldwide (QS World University Ranking) and excels in various research fields, with an annual research budget of around €1.92 billion. Several scientists of the Max Planck Society were awarded the Nobel Prize in Physics (2021, 2020, 2005, 1986, 1985, 1954, 1921), Medicine (1995, 1991, 1984, 1964, 1931) and Chemistry (2021, 2020, 2014, 2007, 1995, 1988,1963 1944, 1939,1938, 1936, 1918,1915). More than 12,000 staff members and 9,000 PhD students, post-docs and guest scientists and student assistants work in the 80 research institutes. The Max Planck Society is a strong internationally oriented Research institute, with 56% of the scientists coming from abroad. The proportion of female employees was 44.5% in 2020.
The overarching research goal of the MPI-MR is to define the physiological regulatory principles in energy and glucose homeostasis as well as the genetic and environmental factors that alter energy and glucose homeostasis in disease. By achieving this goal, the aim is to ultimately identify novel therapeutic targets as a first step to developing new treatments for obesity and obesity-associated diseases. One of the unique aspects of the MPI-MR is the integration of fundamental biological research with applied research in human physiology and mechanisms of human diseases.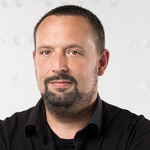 PD Dr. F. Thomas Wunderlich
Research Group Leader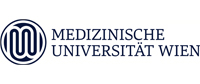 The Medical University of Vienna (MUW) is among the most traditional medical training and research facilities in Europe. It is the largest medical training institute in the German-speaking area with about 8,000 students. MUW was/is involved in 65 FP6 projects, in 106 FP7 projects and 116 H2020-projects. The medical science division of MUW involved in the proposed project is the Center for Pathophysiology, Infectiology and Immunology (CePII), which is subdivided into 4 institutes.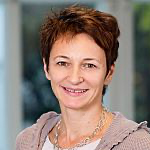 Prof. Dr. Isabella Ellinger
Professor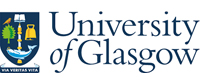 The University of Glasgow is a public research university in Glasgow, Scotland. Founded in 1451, it is the fourth-oldest university in the English-speaking world and one of Scotland's four ancient universities. The James Watt School of Engineering has an integrated research structure of sufficient scale to enable major engineering challenges to be tackled effectively. It has world class and unique facilities, internationally established research leaders, a strong Postgraduate Research population and a culture of innovation and enterprise. The five Research Divisions are: Autonomous Systems and Connectivity, Biomedical Engineering, Electronics and Nanoscale Engineering, Infrastructure and Environment, Systems, Power and Energy.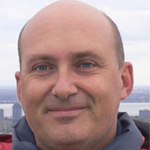 Prof. Dr. Marc Sorel
Professor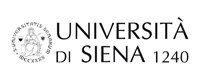 UNISI was founded in 1240 and is one of the oldest and first publicly funded universities in Europe. UNISI has collaboration agreements with 315 European universities within the LLP / Erasmus project; every year 300 Erasmus mobility grants for study activities, 30 Erasmus placement grants, 40 mobility grants for study and research activities are announced for undergraduates, graduates, postgraduates and doctoral students to non-European universities.
Chiara Falciani is full-time Professor of Biochemistry and head of a research group at the
Department of Medical Biotechnology
.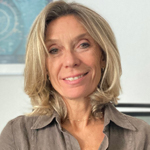 Prof. Dr. Chiara Falciani
Professor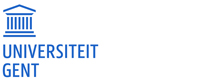 Ghent University is a top 100 university and one of the major universities in Belgium. Our 11 faculties offer more than 200 courses and conduct in-depth research within a wide range of scientific domains. Ghent University Global Campus is also the first European university in Songdo, South Korea. Research at Ghent University can only lead to progress if it is of a high quality and if it has an impact academically and/or socially. This process constantly needs oxygen, fuel and maintenance. Consequently, it is Ghent University's mission to continue to invest in a wide range of research areas, in a pleasant working environment and in a fruitful symbiosis with non-academic settings and the many stakeholders in research. The Department Biochemistry and Microbiology (WE10) is a multifaculty and multicenter department that comprises several Labs embedded in the Faculty of  Sciences, the Faculty of Veterinary Medicine, the VIB-UGent Center for Center for Medical Biotechnology, the VIB-UGent Center for Inflammation Research and the Ghent University Global Campus in South Korea. The different research groups study a broad range of topics in the fields of molecular microbiology, microbial and biomedical biotechnology, molecular entomology, proteomics, glycobiology and structural biochemistry.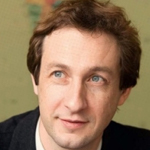 Prof. Dr. Ir. Wim Soetaert
Professor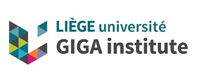 ULIEGE  The University of Liège, or ULiège, is a major public university of the French Community of Belgium based in Liège, Wallonia, Belgium. ULiegewas/is involved in FP6 projects, FP7 projects and H2020-projects.
The GIGA-Research center
The GIGA-Research Center (ULiège) is a major multidisciplinary center of research in life sciences composed of >500 researchers coming from different nationalities. Integrated within the University Hospital, the GIGA-Research Center is a recognized stimulating environment for research, bringing together equipment, material and human resources. One specificity of the GIGA research centre is its original organization around 8 "technological platforms" (www.giga.uliege.be/platforms), which are structures at the service of the scientific community. These platforms bring together exceptional equipment that is managed by teams of experts entirely dedicated to them. In this center, the PI's team members have thus access to fully equipped and staffed core facilities related to genomics, proteomics, imaging, flow cytometry, immunohistology, viral vectors, mouse and zebrafish facility and transgenics..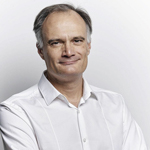 Prof. Dr. Didier Cataldo, MD
Professor